Discover the most emblematic museums and places of Cartagena with our Tourist Tours
The Best of Cartagena Touristic Tour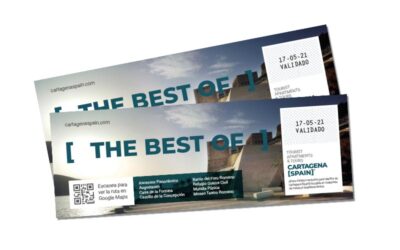 The most complete touristic tour of Cartagena
Cartagena is culture, Cartagena is entertainment and sentiment in a city with more than three thousand years of histoy. Enjoy the touristic pass for Cartagena that we put at your disposal, with which you can visit the main monuments of Cartagena, walk its streetsand even enjoy the Mediterranean Sea. The touristic pass is exclusively for clients who make a reservation in the touristic apartments of Cartagena Spain It can be collected at any of our touristic accommodations upon arrival. Entrance to the main museums and exhibition spaces of Cartagena by the hand of Cartagena Puerto de Culturas and the touristic apartments Cartagena Spain. In addition, Cartagena cannot be explained without having the sea close by. This route ends with a boat trip around the bay, where Phoenicians, Greeks, Carthaginians and Romans sailed.
Touristic Boat *
Touristic bus*
Panoramic Elevator
Punic Wall
Roman Forum Museum
Roman Theater Museum
Castle of the Conception
Shelter from the Civil War
Fortune House
Augusteum
* Only in certain seasons
Roman and Mediterranean Cartagena sightseeing tour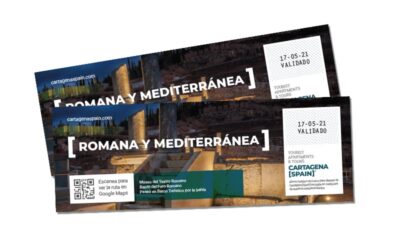 The most historic route in Cartagena
Cartagena became one of the most important metropolises in the Mediterranean in ancient times. The route includes the Museum of the Roman Theater, a reflection of the power of Rome in Carthago Nova, it will continue through the Barrio del Foro, the Spanish Pompeii, where there are majestic buildings with paintings and sacred places.
Panoramic Elevator
Punic Wall
Roman Forum Museum
Roman Theater Museum
Castle of the Conception
Shelter from the Civil War
Fortune House
Augusteum